Announcements

Legislative Update
For an overview of new laws related to VRS, see the Legislative Summary at varetire.org/legislation.
DCP Participants: Self-Directed Brokerage Account Option Moving to Schwab
The TD Ameritrade self-directed brokerage account option available to members with defined contribution plan accounts record-kept by MissionSquare Retirement is transitioning to Schwab ownership in early September. Participants will need to register their accounts with Schwab. Affected participants will receive additional information from MissionSquare and Schwab.
Required Minimum Distribution Age Is Now 73
Passed late last year, the federal SECURE 2.0 Act builds on recent changes to the rules around how people can save and withdraw money from retirement accounts. If you participate in a VRS defined contribution plan, a required minimum distribution will begin if you have not arranged to receive payments from your account by age 73 or when you leave a position with an employer providing the plan, whichever is later.
Mandatory Defined Benefit (Pension) Distributions
If you defer retirement and do not apply for retirement by April 1 following the year in which you turn age 73, VRS will be required by law to begin paying you a monthly retirement benefit.
Governor Appoints New Board Member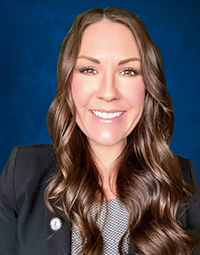 Gov. Glenn Youngkin recently appointed Jessica Hood to the VRS Board of Trustees. Hood is the director of outreach and public relations at the Wise County and City of Norton Commonwealth Attorney's Office.
---
You might be interested in