A Lifetime of Service: Saundra Tomlinson Marks 49 Years at State Park

"When I started in 1974, there was nothing here," says Saundra Tomlinson, reflecting on her scenic surroundings on the Clinch River in Scott County, not too far from the Virginia-Tennessee border.
After almost five decades working as a park ranger at Natural Tunnel State Park, she has witnessed a transformation.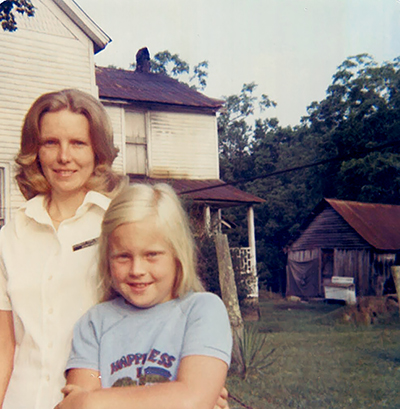 From humble beginnings in an old motel equipped with a visitor center and a small theater, the park's amenities have grown to include two campgrounds, 14 cabins, two visitor centers, a conference space and the Daniel Boone Wilderness Trail Interpretive Center, just four miles west in the town of Duffield.
Tomlinson was there for it all.
"I started out as a receptionist at the old motel building," she says. "I just greeted the guests, sold the walking tickets and answered questions, showed them the slideshow about the tunnel." Her boss, who was also her high school science teacher, had let her know about the open position and encouraged her to apply.
The Natural Tunnel is a prehistoric wonder, spanning 200 feet wide and nearly half as tall. It has been a Virginia tourist attraction for more than a century, drawing countless visitors from around the world to gaze at its massive stone walls. At least three of those visitors, Tomlinson recalls, were Virginia governors.
"We're all the way out on the other end of the state and we're a long way from Richmond," she says, "but I feel like what we have to offer is really good."
Tomlinson worked as a receptionist for a couple years before she had the opportunity to move up. A ranger at the park was retiring, leaving an open role that needed to be filled. Once again, her boss encouraged her to apply, and she was soon hired as a park ranger.
Her duties remained mostly the same for several years. But when her mentor retired and new managers revised her job description, Tomlinson got to trade the four walls of the old visitor center for the beauty of the park's forest and outdoor facilities.
When the swimming pool opened in 1983, she assisted the younger employees at the concession stand and ordered food for the busy summer seasons. Two years later, she transitioned to the new visitor center, ordering merchandise for the gift shop such as thimbles, key chains, magnets and T-shirts depicting the naturally carved limestone tunnel, along with books and stuffed animals ever popular with park visitors.
Helping the park's maintenance crew by learning how to operate some of their equipment gave Tomlinson a sense of self-confidence. To her knowledge, she has been the only woman to hold the role of park ranger at Natural Tunnel State Park.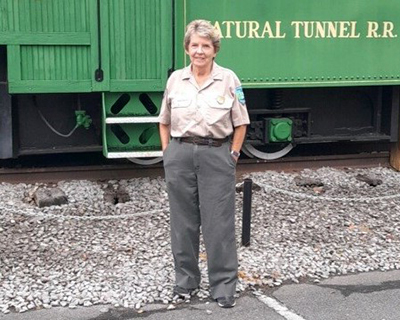 In fact, Tomlinson is now the longest-serving park ranger in Virginia State Parks, according to the Department of Conservation and Recreation. Engaging with park visitors is still her favorite part of the job. For the past few years, she's worked as head of housekeeping, striving to ensure the park's cabins and facilities are always ready for the next party of sightseers.
Yet, Tomlinson says she is ready to retire and plans to hang up her uniform come January. She could have retired sooner but persevered on the advice of her late husband. "It's really rewarding," she says. "I don't think I've ever regretted a day."
Still, Tomlinson concedes, "It's going to be so strange after 50 years not getting up every day and going to work."
In retirement, she hopes to travel and occasionally return to the Natural Tunnel, either to volunteer or simply pay respects to a beautiful place that gave her a lifetime career.
---
You might be interested in